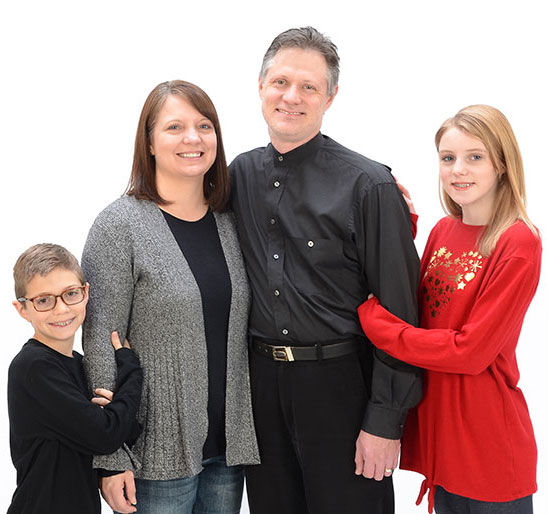 Meet Dr. Barton
Dr. Thomas Barton grew up in Gladstone, Missouri and has been in practice in the Kansas City area since 1999. Entirely committed to every patient he sees, Dr. Barton strives to build a relationship with his patients that includes prevention, education, and customized procedures with exceptional results. He brings a patient-focused, small-town feel to a big-town practice without compromising on the advanced services and techniques that are most beneficial to his patients. Devoted to providing complete dentistry services to families in and around the Kansas City Northland, Dr. Barton takes time to get to know you, understand your desires, and fully assess your dental needs.
Dr. Barton continues to be devoted to continuing dental education. In this way, he is able to stay on top of the latest dental procedures, techniques, and advancements. In 2009, Dr. Barton received a Fellowship in the Academy of General Dentistry. He has completed a post-graduate program at the Dawson Academy for Advanced Dental Studies, a renowned educational and dental research facility, and earned their "Concept of Complete Dentistry" award in 2012. Dr. Barton is committed to providing the safest and most effective procedures available in a manner that places a premium on patient comfort.
Dr. Barton resides in Kansas City with his wife and two children. He is proud to be a Cub Scout leader and a member of the Gladstone Rotary Club. Dr. Barton enjoys playing several musical instruments and has appeared in many productions of Gladstone Theatre in the Park, where he also sits on the Advisory Board.